About Michael B. Daugherty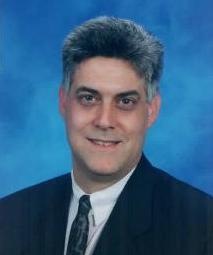 Minnesota Bar Association Certified Real Property Law Specialist and Commercial\Corporate Lawyer with nationwide acquisition experience, reasonable fees, satisfied clients, and sound advice since 1982.

The legal work for many corporate finance transactions, business acquisitions, commercial real estate acquisitions, dispositions, leases, construction and permanent loans - for publicly traded as well as small family-owned businesses - was handled by the same lawyer – me. All done on the client's timetable, efficiently, cost effectively, and satisfactorily.

My real estate clients come to me because I know the objective is to buy and sell and lease real estate – finding solutions to legal issues is necessary, but secondary. My job is to keep the deals moving forward, and answer questions when they arise.

Business clients come to me when forming or financing their new company, drafting shareholder agreements, employment agreements, documenting mergers, acquisitions, loans, leases of office and warehouse space, and business plans. My business clients know I will give them what they need, and often times that isn't the most elaborate, complex form on my shelf.

Most business deals need to be consummated quickly – not 'fixed' by overly complex and expensive legal tools. I provide my clients the right tool for the right job.

Here are a few of the legal questions my clients can answer:

** Before a deal ripens, can you call your lawyer for a little free advice?

** Does your lawyer suggest ways to keep your legal bills under control?

** Mystery lawyers appearing on your legal bills?

** Are you the big fish in a little pond or a minnow among the sharks?

If you have ever asked any one of these questions, and gotten the wrong answer, call me. Better yet, ask my clients. There is a reason these business owners work with me – they will be glad to tell you about it.


You can reach me at 612 720 0777 or mbdlaw@usinternet.com.

My offices are located at Suite 1300, Wells Fargo Place, 30 East Seventh Street, Saint Paul, Minnesota 55101.